&nbsp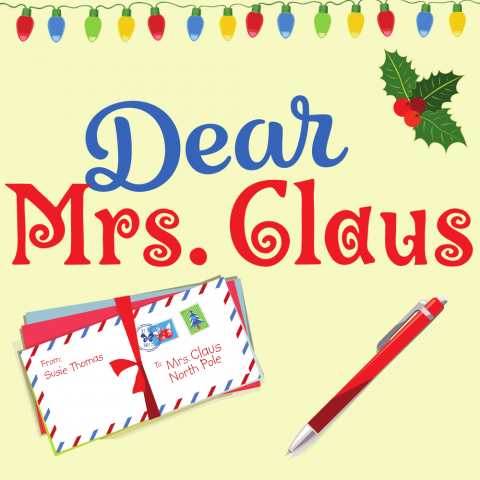 Dear Mrs. Claus

$

5.00 Per Ticket

About The Show
Who do the children of the world turn to for answers when they've got serious questions about Christmas or the Big Man himself? Why, Mrs. Claus, of course!
With a very long, pre-Christmas "to-do" list nearly complete, Mrs. Claus is in for a surprise when her Personal Elf Assistant Buddy informs her there's still a lot more to do: the North Pole mailroom has received stacks and stacks of inquiries about everything from Santa's health to how reindeers fly! Mrs. Claus resolves to answer all the curious children's letters, but quickly finds that she needs expert advice to guide her best and most thoughtful responses. So she turns to the elves for help! Mailroom elves, Santa's personal trainer elves, Santa's pit crew elves, spy elves, and even Bartholomew, the nerdy elf in charge of Reindeer Flight Design, all provide Mrs. C the scoop on what goes on behind the scenes at the North Pole — and all around the world on Christmas Day!
Cast will be updated soon!
You may also like…